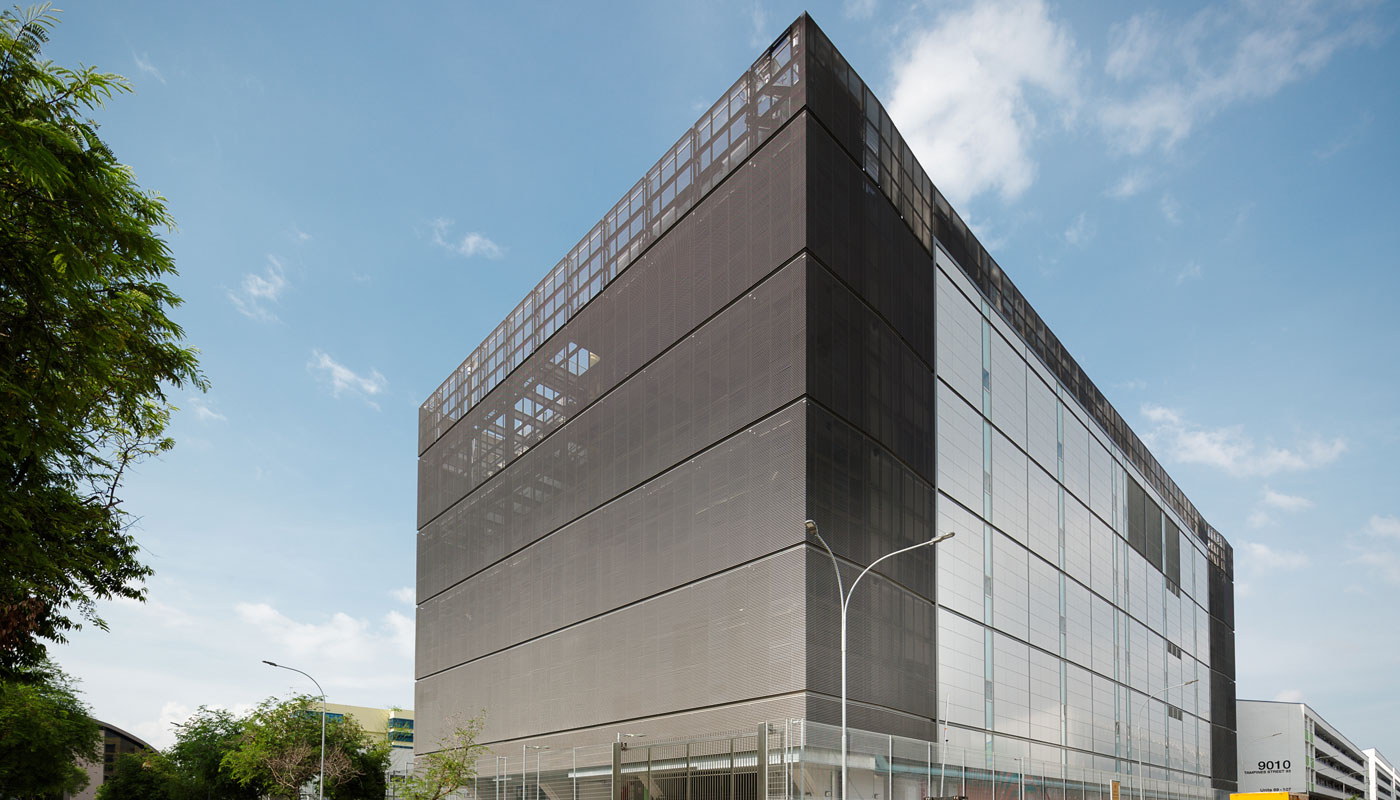 Keppel DC Singapore 4
Keppel DC Singapore 4 (KDC SGP4) is a five-storey Uptime Tier III-certified carrier-neutral and purpose-built colocation data centre facility featuring a Gross Floor Area of 181,734 sq ft.
KDC SGP4 is located within the Tampines Industrial Park. This is part of Keppel Data Centres' Tampines ecosystem, which provides opportunities for hyperscale cloud companies and local enterprises to strategically expand their digital presence in other Keppel-owned facilities (KDC SGP2 and KDC SGP3) located in close proximity within the Tampines cluster.
KDC SGP4 was designed and constructed with sustainability at the forefront to reduce carbon footprint. In recognition of its green efforts, the facility received the BCA-IMDA Green Mark (Platinum) Award for New Data Centres, BCA Green Mark (Platinum) Award for New Building for Non-Residential Buildings and Leadership in Energy & Environmental Design (LEED) Gold Award.
In addition, KDC SGP 4 was certified to have fulfilled the requirements of the following:
ANSI/TIA-942-B:2017 Rated-3
ISO 9001:2015 (Quality Management System)
ISO 14001:2015 (Environmental Management System)
ISO/IEC 27001:2013 (Information Security Management System)
ISO 45001:2018 (Occupational Health and Safety Management System)
ISO 46001:2019 (Water Efficiency Management System)
ISO 50001:2011 (Energy Management System)
SS 564 Part-1:2013 (Energy & Environment Management System)
SS 507:2015 (Standard for Business Continuity and Disaster Recovery (BC/DR) Service Provider)
Uptime Tier III Design Certification
Workplace Safety and Health (WSH) Council – bizSAFE Level Star