About the High-Rise Green Data Centre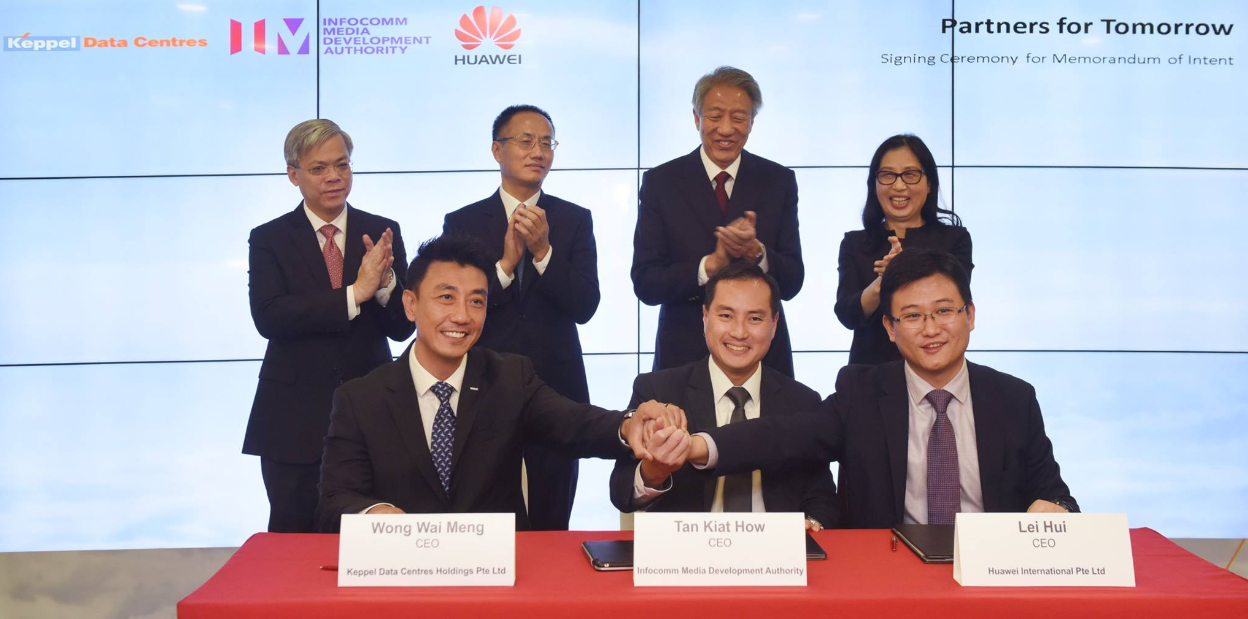 MOU signing between Keppel Data Centres, IMDA and Huawei International
The High-Rise Green Data Centre is aimed at addressing two pertinent issues facing Singapore in view of the growing data centre demand in Singapore:
Growing energy requirements for data centres
Land scarcity
The Infocomm Media Development Authority (IMDA), together with Keppel Data Centres and Huawei International, signed a Memorandum of Intent (MOI) on 19th July 2017 to conduct a joint feasibility study for the first-of-its-kind High-Rise Green Data Centre building.
The partnership leveraged IMDA's Green DC program to support the feasibility study; Keppel Data Centres' capabilities to construct and operate the High-Rise Green Data Centre; and Huawei's technological expertise to develop innovative green data centre solutions.
Feasibility Study Scope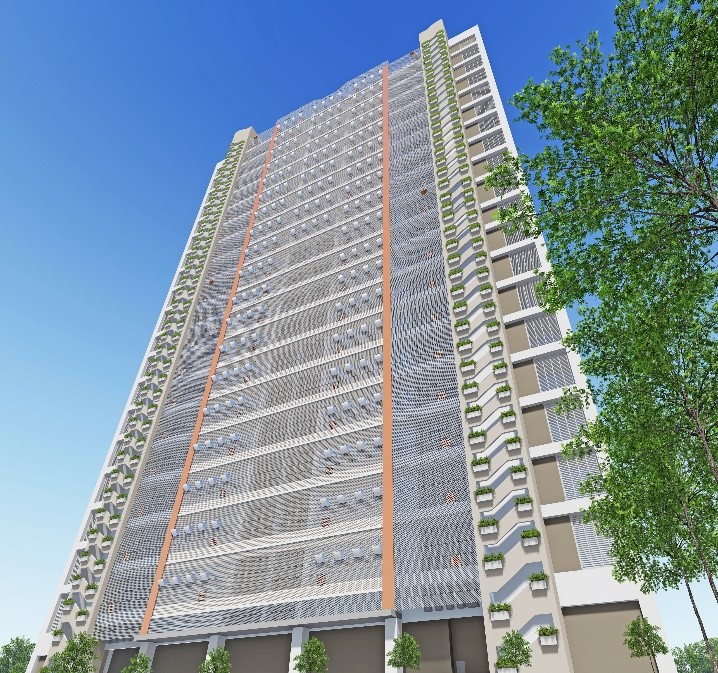 Exterior facade of the High-Rise Green Data Centre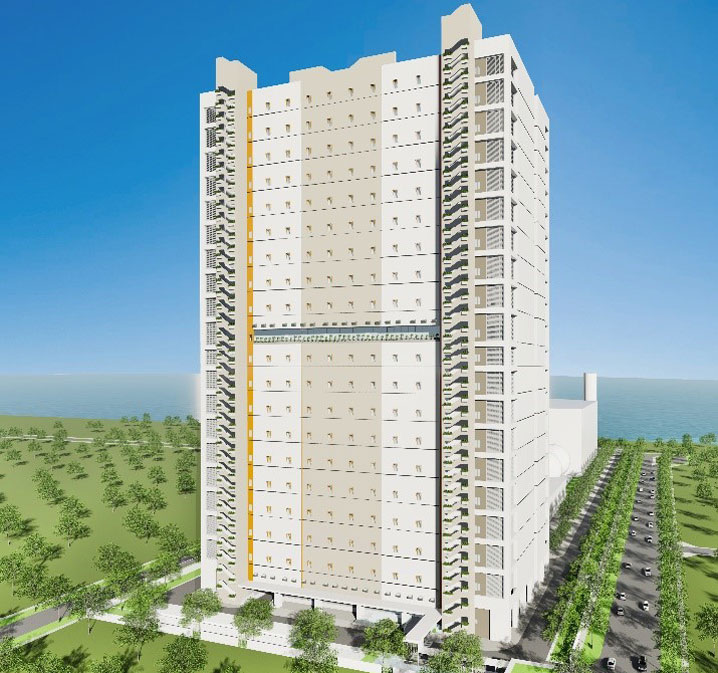 Multi-tenant High-Rise Green Data Centre
The technical feasibility study explores innovative methods to improve data centre efficiency based on these areas:
High Rise = 20-storey iconic building
Green Initiatives

Energy Efficient – Target to achieve as close to PUE 1.1.
Space Efficient – Equivalent to conventional Data Centre build
Embedded Energy – For efficiency means
Reduction of water usage for cooling

Data Centre Requirements:

Multi-tenant co-location facility
Resiliency and redundancy requirements
Protected power for IT Load of up to 100MW
Rack power density considerations
Coastal / near-shore locations
Feasibility Study Conclusions
The study concluded that option of an onsite power plant with chilled water generation and power generation capabilities is key to overall reduction of PUE and power consumption.
This study points the way towards improvements in designing energy and resource efficiency for Singapore-based data centre operations and will significantly enhance Singapore's attractiveness as a regional data centre hub.
---
This project is supported by the National Research Foundation, Prime Minister's Office, Singapore, and Info-communications Media Development Authority under its Green Data Centre Programme. A Steering Committee was established to provide decision and guidance to project work group working on the feasibility study. This committee are co-chaired by IMDA and Keppel Data Centres.
Any opinions, findings and conclusions or recommendations expressed in this material are those of the author(s) and do not reflect the views of National Research Foundation, Singapore and Info-communications Media Development Authority.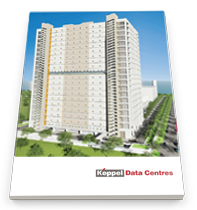 Read more
---
High-Rise Green Data Centre Research Factsheet